cutest couple on the planet!
awwwwwwww
holy canoli.
this is the most amazing thing ive seen in so long.
and its just called "natural talent"
yum.
laura marling : "sophia"
song of the day : giving up by ingrid michaelson
(sigh)
i went to a brunchy pool party hang today + had no idea what to expect. i grew up without a lot of girlfriends. i just got along better with boys because i grew up with a brother + all the kids on my block were boys + i played alot of mario brothers + kick the can… so when it came time for school, i didnt know a lot about my little pony, or american girl dolls, or barbie, so i didnt fit in… that trend seemed to continue all thru my life… i was just a little strange. sometimes i wore a tye-dye tee shirt under my uniform, sometimes i sat with my rad english teacher at lunch, sometimes id be gone for 2 weeks on tour with my brother, sometimes i knew way more about the beatles then anyone in my school, sometimes i wrote poetry instead of notes in class and got detention. sometimes i just didnt fit in… so getting ready for this fun girly party, i wondered how it might go. things have changed since highschool + gradeschool + i have females in my life that i love + i like myself today, so i squashed all my worry + out the door i went. well, i had the best time ever. every girl who showed up was humble, charming, kind, sweet, caring + funny. we had a ball just being ourselves. i felt happy to be there + honored to be a part of such an amazing + talented group of women, who seriously rock my socks off.. on stage… and off :)
yay. today was awesome.
love,
cp
ps, you're good enough— just the way you are!
song of the day.
laura marling: new romantic
oi.

it makes sense that i'm flying above the clouds right now. it fits perfectly with the state of my emotions and where my feet psychically feel. i am high. high on possibly. high on self esteem. high on the pride i have have for myself for successfully completing sixteen silent days. high on all the prayers + wishes you sent up here in these clouds for me to heal as fast as i did. and did i ever! my vocal chords look like that of a child. a newborn newness. untouched, un-worn, un-used + un-abused. this is the beginning of something good. this is surely the beginning of a new chapter for me. one that doesn't involve pushing so hard to speak, canceling every other gig, or using a dreaded dry erase board. this surgery + recovery means so much more than just singing better. it means big things like hanging out with you more. meeting you after shows. visiting more radio stations. visiting more countries. singing longer sets. writing more songs. going to social events. enjoying my career. and little things like humming + laughing out loud. today is new. i was just reading a book to pass the time when i stopped + put the airline classical music channel on + just stared out the window. i don't want to pass the time up here. i want to look out into the clouds, the horizon + the array of beautiful hughes and day dream— for my day dream today is not filled with doubt, stress or incessant worry… no my day dream is magic. mystical. loving. endless. melodic. + passionate. i don't even know what im dreaming but i know its big.
today is the best day ever.
…is not singing.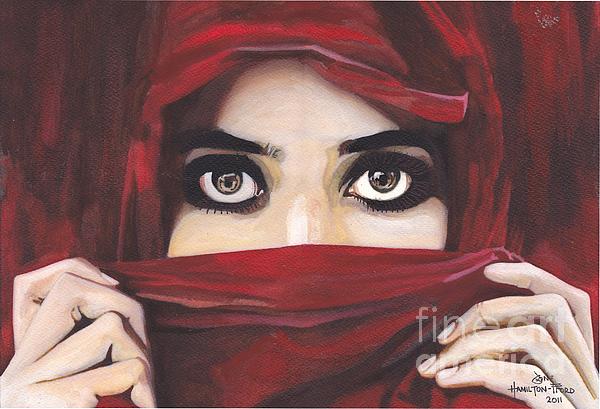 i realized, today, on silent day 15 (and possibly the last day) that i miss singing the most. not talking, telling stories, saying thank you, talking to anyone on the phone etc.. no… i miss singing. i've been listening to my favorite songs of all time (bad idea maybe) and i can't even mouth the words because thats stretching my vocal chords, so i have my mouth shut, listening… hearing every syllable, every breath, every movement, every note, every harmony, every tambourine hit… seriously.. my hearing has greatly improved… im going crazy! but… this silent adventure has proven to me, that singing IS what i am meant to do… because without it, i feel dead. they say, "you know when you've found it, because you feel it when they take it away" i feel like a painter without a brush, a drummer without sticks, a lawyer without his smarts, a writer who can't read, a runner without shoes, a model without a face… i feel lost… but its great! its actually spectacular.. .some people never figure out what sets them on fire… and i found it! knowing where im meant to be, doing what im meant to be doing is the greatest thing ive ever learned :) so, if you ask me, on day 15 with crazy running though my head + sorrow sitting on my lips, and empty hanging out in my heart, i would still tell you, i am wonderful. i have found my PASSION.
whats yours?
cp
i woke up feeling really surrounded by love + support.
day 14 is gratitude.
i can't thank those people enough who have helped me through this challenege, kept me more hopeful than i could have imagined + believed in me until i believed in myself.
xo
"People are afraid to pursue their most important dreams, because they feel that they don't deserve them, or that they'll be unable to achieve them." – page 130 the alchemist
hello!
i had an awesome day today— still silent— day 13 not a peep outta me + i still managered to get around town, do all my errands, get physical therapy on my ankle, visit some friends, see my dermatologist, get my hair done, + eat at my favorite restaurant!! all while totally mute + smiling!
it's funny, it seems ive been walking around "on voice rest" with my little dry erase board all year… i thought i had become the master of silence… i spent almost every night on tour rushing to the bus after the show to put my pajamas on so i wouldnt be tempted to go out + socalize like everyone else… and i would go mute until soundcheck the next day— not very fun… but now,  this time, this silence, is so different! all the other times i knew were just a band-aid that wasn't fixing the problem… and i would get very sad. NOW i know the problem has been fixed! and all i gotta do is keep my mouth shut for 20 days + then im healed! like forreal!! i still can't believe it.. and i really can't wait to hear how i sound + how it feels to sing… ohhh im so excited.. i gotta stop… couple more days to go…
i was thinking about it today + talking about it with my friend, that doesn't 2011 seem like it's been really challenging? not good or bad… just challenging.. like 2010 everything flowed a little smoother + was a little more giving … ive noticed this year has been a lot of work. physically + emotionally + mentally… which hey, i'll take a challenge any day, i seem to love them… and sometimes create one when there isn't one… but im nuts! so 3 surgeries later… here i am. trying to get my feet on the ground again!… but doesn't that mean that the thing i didn't let go of, the dream im still dreaming to achieve will be that much greater because i didn't give up? i think so :)
i just finished reading "the alchemist" and it's all starting to make sense to me… the idea of "personal legend" and the universe challenging the crap out of you before you achieve it… i mean i remember waitressing + crying myself to sleep because i was so exhausted. i made $2,000 a month at my job… and my bills were $1,980… so i had 20 bucks to "play" with every month. i had this awful limp + it hurt to stand on my feet all day! i missed my family back home + couldn't visit them. i was too tired to sing my songs at night after work when all i moved out to LA to do was play music!! eee! it was like a bad broken record… but i kept going… i. didn't. give. up. and BOOM! but that was only the beginning! the past year + a half i've spent following my 'personal legend' and breaking down every barrier i ever put up against fear + worry + excitement + stress +          l o v e + myself! its been crazy! i keep falling down. but i keep getting back up.
so today was awesome because im watching the same stuff happening in my friends lives + i smile because i know that their search for their golden treasure in life, has just begun :)
keep chasing,
love
cp
happy birthday freddie.
thanks for being the best.
xo
ive successfully listened to only elvis presley on spotify since 8am…
and im not gonna stop.
its just an elvis kind of day.
happy labor day!
work? yes please! i can't believe i've been out of work for almost 3 weeks. i can't believe i couldn't wait to do nothing, when nothing is so much less amazing than something! i can't believe at 25 i still believe the grass will be greener over there. then i get there and i start looking back at the grass i had. im a little fantasy addict. i love to imagine all day. i imagine what that would look like, what he would be like. what doing that would be like, what that might feel like.. then i make a little movie in my head where it all starts happening my way… and then i just start manifesting into reality! ( i think ) i mean, i believe in the power of thinking… so… what are your thoughts like? do you notice that sometimes your thoughts come true? holy canoli, i do! my song "daydream" is a musical example of in my head vs. real life. i can't seem to marry the two. i can't seem to think something + then think the same thing when its standing in front of me. am i crazy? i don' think im alone. i think some of us are just "longers" we long for more, something different, something new, something shiney, something that will think will make it all ok. we're just trying to be ok, at the end of the day, anyway. (that rhymed) ok… enough outta me, i'm gonna go back to day dreaming about 3 weeks from now when im back to work + laborful + loving it. cause i do. + i love you too
xo
cp